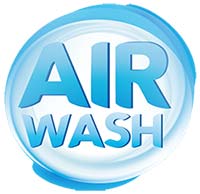 Isuzu Air Wash Air Conditioning Cleanse
If you experience nasty smells coming from your air conditioning, then you will be benefit from having an Isuzu Air Wash system cleanse.
Our 3 stage process takes around 30 minutes to complete and leaves your air conditioning system smelling fresh. One of the main reasons for your air conditioning system having nasty odours is down the to the evaporator. Bacteria, dust and dirt accumulate on the evaporator and start to produce bad smells.
The 3 stage process is unique.
Stage

1
Stage 1 Cleans the evaporator directly to remove the build of mold, bacteria, dust and dirt which can cause and irritate allergies. The Isuzu Air Wash system technology rejuvenates the air conditioning evaporator for optimal air cooling efficiency. By having your Isuzu Air Conditioning system cleaned in this way helps to prolong the efficiency of the air conditioning system.
Stage

2
Stage 2 Is a Ozone treatment which is sprayed directly in to the vehicle Air Conditioning system. Spraying directly into the Air Conditioning unit helps to neutralise any stale odours and eradicate any remaining bacteria and allergy causing agents from the system.
Stage

3
Stage 3 Is a cabin filter change, regularly changing the cabin filter helps keep the system clean from dust and dirt. Although you can't see it, your car's cabin filter performs an essential function by maintaining optimal efficiency of your Isuzu Air Conditioning system.
Make an enquiry at Weybridge Isuzu
Please fill in the form below and we will contact you shortly.